Images 1 | 2 | 3 | 4 | 5 | 6 | 7 Info | Construction Video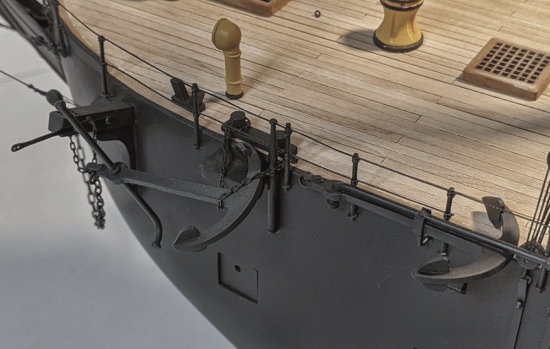 Port bow view showing a cathead, chains, hawser and anchors stowed.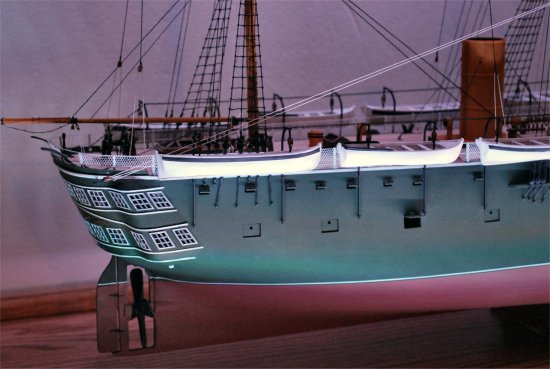 View of the stern and mid 19th-century 4-bladed propeller, rudder and double sternpost assembly. The top section of the propeller blades actually cut through the water surface as was common for similar ships of that period. It couldn't have been much of a smooth ride.