Sea-serpent head and tail under construction, deck details include a large mast fish which will allow the mast to be lowered during transport. As the picture below shows, she's also being 'Darkened'.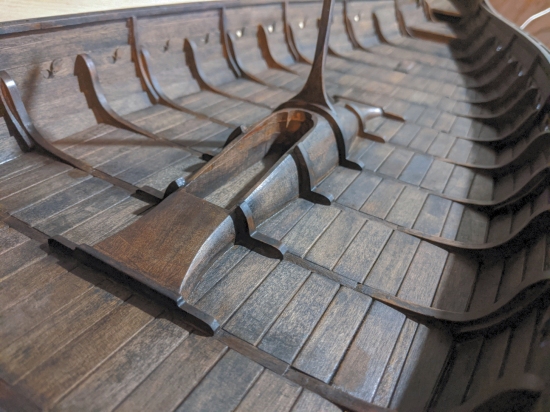 Model receiving a splash of color in the form of black and red shields in a variety of patterns.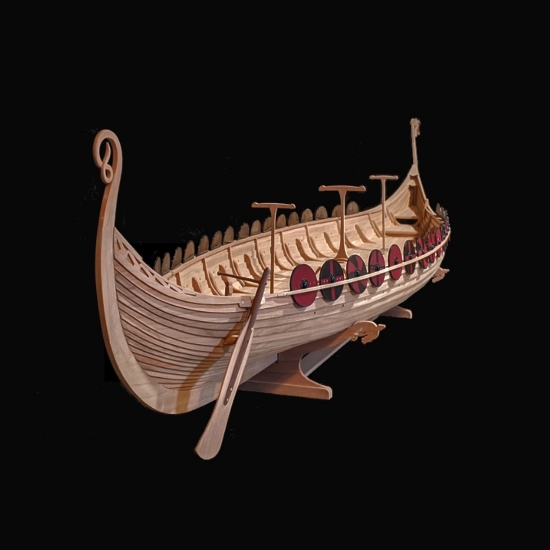 More images to come soon ...