Previous | Continue
Research
Design stages
Building the hull (3 of 4)


Deck details and masts
Rigging and Sails
Shipping
Maintenance
The hulls of modern yachts and sailboat models are plank-on-frame construction, they are faired and subsequently coated with an epoxy-resin.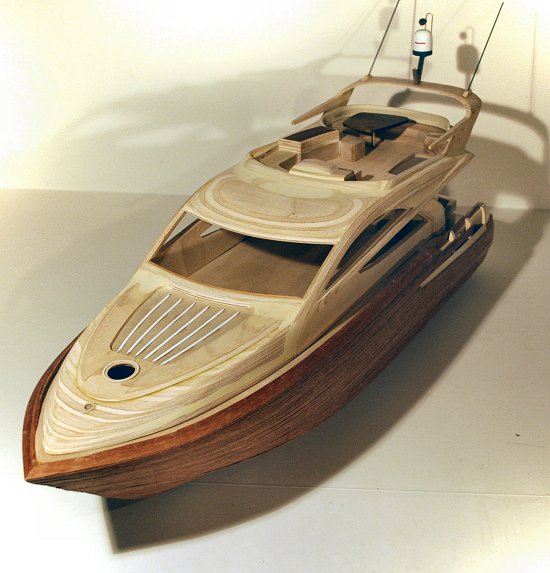 Above: 1:20 scale Fairline Phantom 48' mahogany model hull under construction. Sometimes quality ply-woods are used to help maintain symmetry when shaping the upper-structure.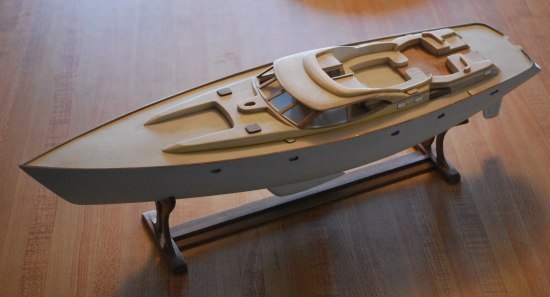 Shown directly above is an Oyster 82' model under construction while almost ready to be painted. The image below shows the completed hull of a Cigarette Marauder model.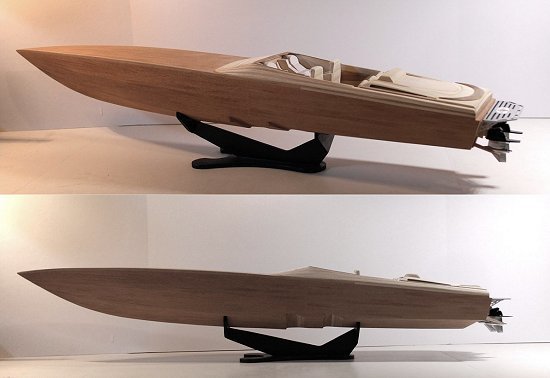 The all wooden hull and upper structure of a C&C 32 shown below.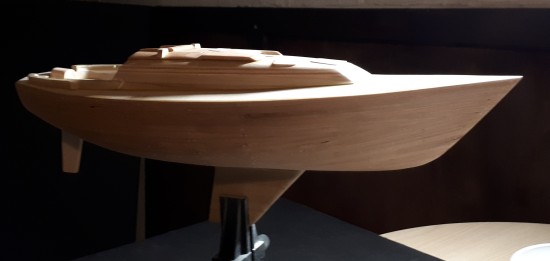 Previous | Continue