Previous | Continue
Research (2 of 2)


Design stages
Building the hull
Deck details and masts
Rigging and Sails
Shipping
Maintenance
Once we have an idea of what the vessel must have looked like, we can start looking at the details. Details were often left off a ship's drawings, as it was the shipwrights' responsibility to deal with those 'mundane' details. Decorations, deck furniture, equipment, rigging, sails; all may have to be investigated as to shape, size, material and function. Of course the details will also have to be appropriate for a particular time-period and may be specific to the geographic location of the shipyard where she was laid down.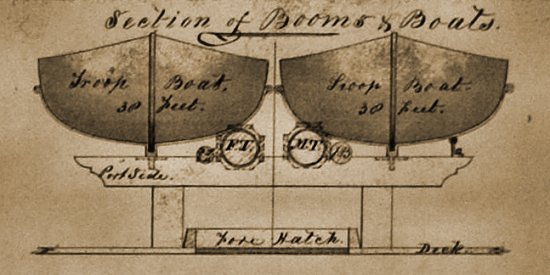 Sometimes we get lucky, when an original drawing comes with details such as shown above, displaying the boat and extra spar storage over the fore-hatch on deck the British frigate HMS Simoom. Finding all the information is one thing, sorting through it and making sense of it all is a whole different chapter. It can get really confusing when a detailed drawing contradicts other credible information, or even conflicts with another drawing. A good dose of common sense and some educated guess-work may still be required to fill in the remaining gaps or select the best options.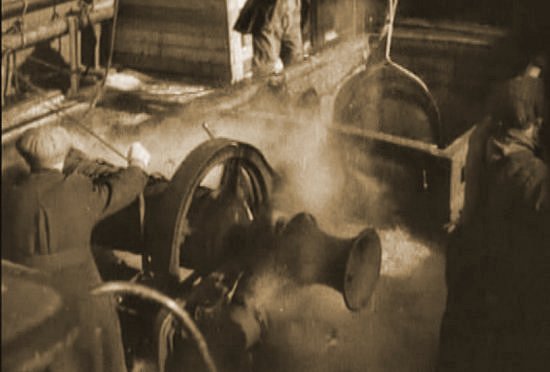 Since some equipment stayed largely unchanged over decades or even centuries, film footage from 1930 was used to help create the late 19th century steam windlass of the SS Newfoundland. The scale model windlass is a little over 2 inches wide, much smaller then she appears in the image below. She was built with a little over 50 individual parts.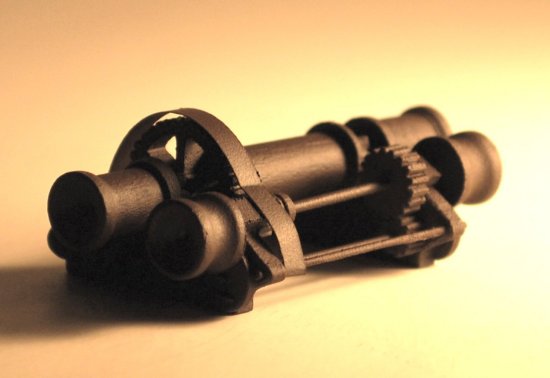 Armed with all the available information gathered from museums, archives, books and an ever growing database of images and drawings, we can now start the design of the model.
Previous | Continue